Mobius.Lab Productions – Born to Implement a Disruptive Innovation Strategy
For this post I asked Marcello Coltro, EVP of  Cisneros Media Distribution to share our new vision and thoughts behind the creation of Mobius.Lab, our newest production and distribution venture. I hope you enjoy reading Marcello's account that follows…..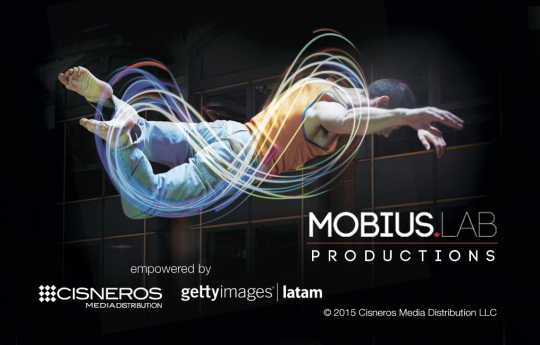 When you are invited to lead a content distribution division in one of the largest Hispanic media conglomerates you face a unique challenge: To set the next strategies that can follow an already successful 50+ year-old formula for selling drama (novellas), in a shifting media environment.
The new multiplatform viewing habits and the arrival of technologies that have allowed younger generations to experiment non-linear formats, are forcing us to rethink traditional content production and distribution business models in search of the best tool for entrepreneurial success.
One of my favorite articles about "Disruptive Innovation" is from the Harvard Business Review, published in 2015 by Clayton M. Christensen, Michael E. Raynor and Rory McDonald, where they ponder if this business model is in danger of becoming a victim of its own success, especially due to its core concepts being widely misunderstood and misapplied.
In our case, while we worked with our Studios on new formats, like the "serienovela", to better serve the new trends in Latin America, we realized that we had an opportunity to reposition Cisneros Media Distribution in the US and Canada, with original English language content.
So, instead of relying solely on content libraries we started to think on how to better support our distributors with high-quality imagery products with competitive production costs.
The challenge was to create attractive commercial formats with high-end quality in HD, multi-platform rights, and the capability of producing and delivering the ready to air product at a much faster pace, securing our place as a relevant player in a shifting market.
For this purpose, we partnered with Getty Images, the leading imagery archive in the world, and signed a long-term contract with the Latin American branch, to co-produce a multitude of thematic, customized and diverse programming that would attract viewers from different generations, engage content users on digital platforms, create brand relevancy and generate a new revenue stream for both companies.
With this train of thought, a creative business solution was born: Mobius.Lab Productions – a division that delivers an array of high quality content, comprised of powerful story lines supported by the highest standard videos and pictures, delivered in a short period of time, and at an attractive cost.
Mobius.Lab's first production was also the first original English newscast produced by Cisneros Media, as we signed an agreement with Sinclair Broadcast Group, Inc., one of the largest and most diversified television broadcasting companies in the USA.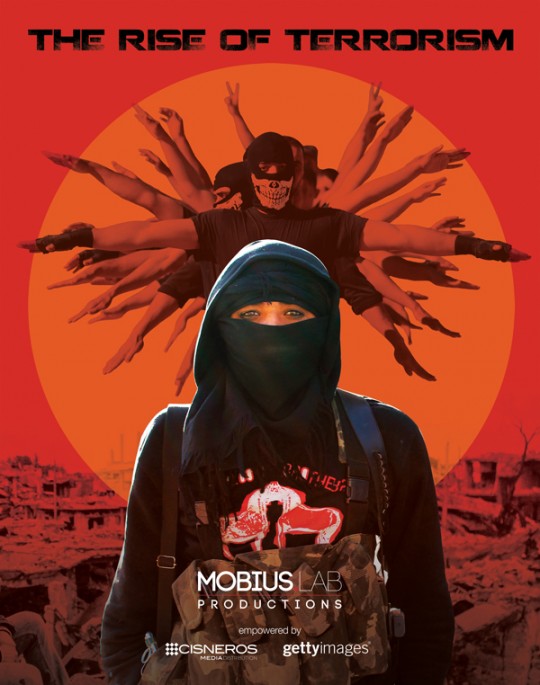 Sinclair commissioned Mobius.Lab to produce their first national 4-special newscast, featuring the most recent threats of terrorism, the proliferation of ISIS and how it has affected the lives of millions of Americans.
"The Rise of Terrorism" specials were syndicated and aired in the primetime fringe of 104 stations throughout the US, on NBC, ABC, CBS, FOX and CNN, with top ratings. Its success resulted in a contract renewal for four additional episodes of the series sequel for 2017.
Sinclair opened the door for Cisneros Media to start working with the mainstream market, while producing a 104 episode children's program "Súper Genios", or Super Genius, for our long-time client Unimás, strictly under the FCC guidelines for the E/I seal.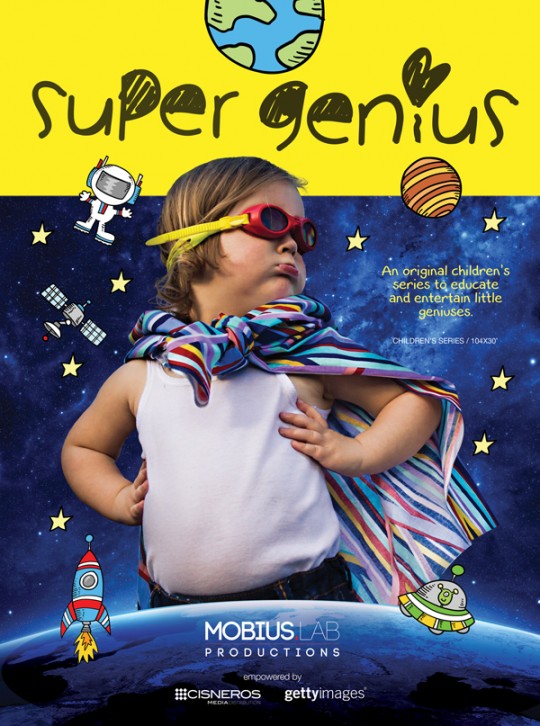 The first window of "Super Genius" will also be available on Netflix in all Latin America, and second window in the USA.
We closed an output a deal to produce ten new shows for the Canadian Boat Rocker Rights, a division of Boat Rocker Media – a global entertainment company that creates, produces and distributes premium content and brands for all platforms.

The agreement with Boat Rocker Rights provides us with the opportunity to strengthen our capability to develop and create new content and formats while diversifying Mobius.Lab Productions' existing library of innovative programming. The first three productions are "Cursed Bloodlines", "Mysterious Earth" and "Science Uncovered"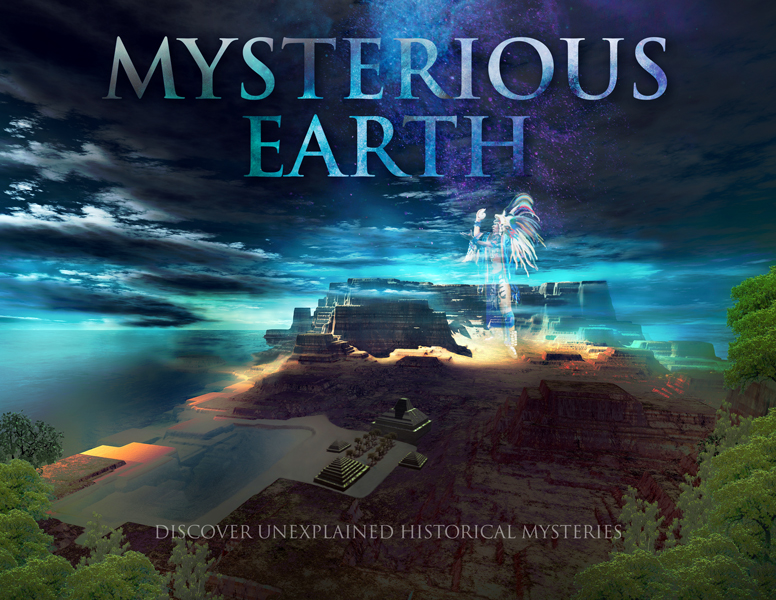 Mobius.Lab Productions has enabled us to optimize the existing resources of Cisneros Studios in Miami and Venevision Studios in Caracas and, due to the high demand of projects, Cisneros Media Distribution has opened a new Mobius.Lab Production office in Venezuela, which complements the existing team in Miami.

After two years, we have become a fast growing entertainment content solutions provider, solidifying Mobius.Lab Productions' emerging role as a trendsetter and a leader in multiplatform production in the market.
By the end of 2016, Mobius.Lab Productions was representing 35% of Cisneros Media Distribution revenue, and with the most recent contracts signed in the first quarter of 2017; it is estimated to represent more than 50%.
As described in the referred Harvard article, most every innovation—disruptive or not—begins life as a small-scale experiment. Disrupters tend to focus on getting the business model, rather than merely the product, just right. When they succeed, their movement from the fringe to the mainstream erodes first the incumbents' market share and then their profitability.

We still don't think Mobius.Lab is a complete breakthrough, but it certainly started a process of change and that's why we agree with the Harvard article when it states that different types of innovation require different strategic approaches.
"…we have become a fast growing entertainment content solutions provider, solidifying Mobius.Lab Productions' emerging role as a trendsetter and a leader in multi platform production in the market."
In our case we needed to avoid the radical disruption of the process and instead we were inclusive of old patterns, adopted new structures and experimented new formats.
This process can take time, and that is why we treat Mobius.Lab Productions as a start-up. But a start-up with the powerful support from a company that has been defining media trends for the past decades, and in alignment with Cisneros' corporate mission: "As agents of change, we believe in innovation. We strive for greatness through optimism and a continued effort to maintain our corporate legacy".