Back to Space…Now to Disrupt the Global Mobile Market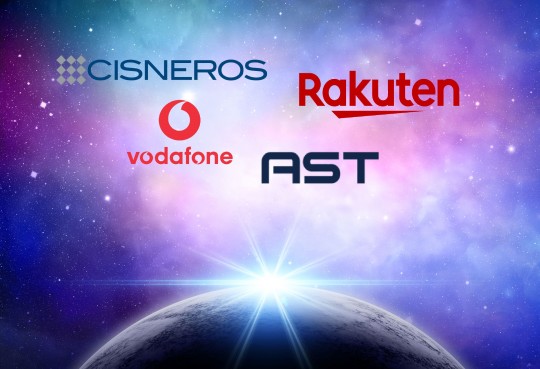 A couple of years ago, I shared with you the exciting news of Cisneros' investment in AST & Science, a satellite manufacturer founded by space industry pioneer Abel Avellan.
As a fellow countryman from my beloved Venezuela and as a space enthusiast myself, I was thrilled to hear of Abel's penchant for designing a satellite capable of improving global connectivity. Over coffee, Abel told me all about his next project, a broadband network in space able to disrupt the mobile market. Not even 10 minutes had passed before we both decided to join forces on this venture.
I'm happy to say that goal has today turned into a reality.
Two years after Cisneros' initial investment, AST & Science has raised a total of US$ 128 million with the help of fellow investors American Tower, Rakuten, Samsung NEXT and Vodafone. The capital raised will go towards the launch of SpaceMobile, a low-Earth-orbit (LEO) mobile broadband network satellite broadcast from space. Not only will SpaceMobile be the only satellite network to connect directly to 4G – and eventually – 5G smartphones, but it will require no additional specialized hardware to do so.
This is a first of its kind pioneering innovation that will transform today's global mobile market valued at over US $1 trillion. It will eliminate the many coverage gaps that mobile users experience and enable a greater access to connectivity. This enhanced access means people from around the world will be able to use mobile services and reap the many benefits of digital connectivity.
I'm truly humbled to be involved as the Head of Strategy and as a board member of AST & Science in such a transformative project that will add millions of people to the digital economy. And even more so, humbled to do it alongside who is perhaps Venezuela's greatest scientific export to date.
I still remember my excitement as a young girl in 1995 at the NASA Space Center in Cape Canaveral when I had the privilege to be part of DirecTV's first satellite launch for Latin America. A mix of enthusiasm, curiosity and, frankly, anxiety, plagued me standing there watching the launch. It was only a few weeks later when I learned of the satellite's safe arrival to orbit that I really savored my experience. It was from that moment that I developed my deep love and interest for all things space related.
As we are one step closer in launching SpaceMobile, I can only thank Abel and the AST & Science team for continuing to push the boundaries of space technology, leveraging it to empower people and letting me be a part of such an important initiative. Can't wait to see what's next!
News Room
FORBES – This Satellite Startup Raised $110 Million To Make Your Cell Phone Work Everywhere
Yahoo! Finance – Rakuten and Vodafone Invest in AST & Science's Space Venture to Reach More People, Devices and Places with Mobile Coverage
Reuters – Vodafone looks to space to bolster mobile signal on the ground
Telegraph – Vodafone joins space race to build 5G broadband satellite network
El Pais – La empresa AST lanza un proyecto de banda ancha móvil para cubrir espacios sin cobertura
Yahoo! Finance – Cisneros Backed Space Tech Venture AST & Science Positioned to Transform the Global Mobile Telecoms Market
 Al Jezeera – Signal strength: Vodafone invests in satellite firm
Expansión – Vodafone y Rakuten crearán la primera red de banda ancha móvil por vía espacial
New York Times – Vodafone Looks to Space to Bolster Mobile Signal on the Ground
The Economist – Call from the heavens: A new firm says it can link satellites to ordinary smartphones
Rakuten y Vodafone invierten en la tecnología espacial de AST & Science para extender la cobertura móvil a más personas, dispositivos y lugares
Rakuten and Vodafone Invest in AST & Science's Space Venture to Reach More People, Devices and Places with Mobile Coverage
Cisneros Backed Space Tech Venture AST & Science Positioned to Transform the Global Mobile Telecoms Market