In the Dominican Republic, A Vision of Lifelong Well-Being for Girls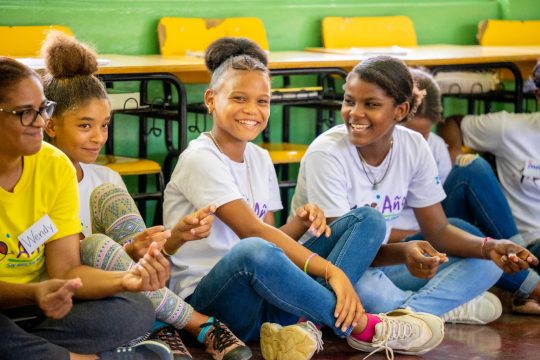 For young girls in the rural Dominican Republic, summer doesn't always bring carefree adventures and beach trips. In Miches, a beautiful but impoverished coastal town, many girls spend their days cooking, cleaning, and caring for small children—in some cases, babies of their own. Some 44% of girls in the Dominican Republic have been pregnant at least once before their 19th birthday, and the country has the region's highest rates of adolescent marriage.
A decade ago, we dreamed of creating a safe place where at-risk girls in Miches could learn, explore, and develop the skills to make important life choices. Through the Cisneros company's nonprofit Fundación Tropicalia, we launched "Soy niña, soy importante," (SNSI, or 'I'm a Girl, I'm Important'), a summer camp that teaches girls ages 9-12 about their value in society, self-determination, and timely life choices.
The Dominican Republic reflects global trends in developing nations, where women still lag well behind men in economic participation, political empowerment, and education. In "The Global Gender Gap Report 2022," the World Economic Forum ranks the Dominican Republic 84th out of 146 countries in these gender-based disparities. Nearly 80 percent of all Dominican youths drop out before entering high school; one extra year of primary education can increase a girl's eventual wages by 20%.
Our challenge: As a grassroots nonprofit, could Fundación Tropicalia spark change in addressing generational issues of poverty, teen pregnancy, and domestic violence? From SNSI's earliest days, we've learned and developed along with our girls—by listening, adapting, evolving. In 2013, when we welcomed our first group of campers aged 10-15, we quickly realized we needed to reach out to younger girls (one 11-year-old was already pregnant). We met with concerned parents and local officials who opposed teaching girls about reproductive and sexual health. We persuaded mothers who were reluctant to lose their daughters' help around the house for the week-long camp sessions.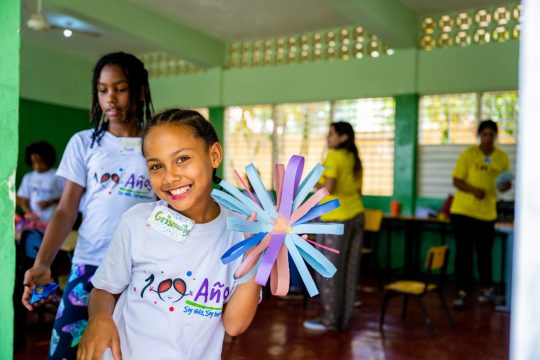 Soon, we attracted partners and community volunteers who brought new depth to our program. Carolina Contreras, or "Miss Rizos" ('Ms. Curls'), a social entrepreneur who owns a specialty salon in Santo Domingo, promotes the girls' pride in their African roots and teaches them that beauty comes in many colors, sizes, and shapes. We expanded our workshops to include environmental awareness, career development, nutrition, and financial education. And we always include the fun elements that bring smiles to campers and counselors alike—music, dancing, games, glitter, snacks.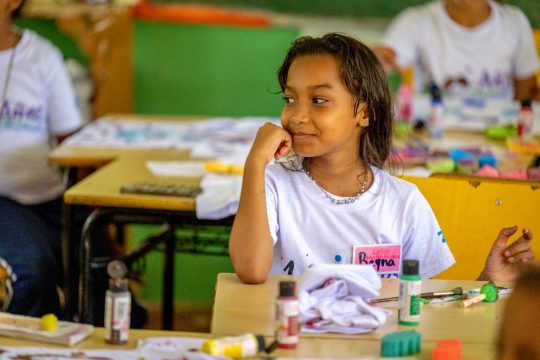 When the global pandemic struck in 2020, we created SNSI in a Box to keep our girls engaged. We delivered our transformational messaging directly to girls' homes in themed boxes of materials, snacks and surprises to engage the whole family. Lessons ranged from making hand sanitizer and masks to caring for others, self-esteem, women's health, and leadership. We've also piloted a teen club for girls ages 13 to 15 to continue supporting them during the complexities of adolescence, reinforcing reproductive health education, academic planning and autonomy.
Today, we're thrilled to share our story with a global audience. "Soy niña, soy importante" is featured in a new series, "In Pursuit of Wellness: The Art and Science of Living Well," produced for us by BBC StoryWorks and presented by the Global Wellness Institute. To hear more, link here: www.inpursuitofwellnessseries.com.
These girls will become the women, mothers, small-business owners, and community leaders of tomorrow. Through activism, we strive to raise awareness of their challenges and help them thrive via education and personal agency.
We owe it to them—and ourselves—to support them. To change attitudes toward what it means to be a girl and woman in the Dominican Republic. More than ever, I believe we can catalyze change and build a healthier future for all of us…one girl at a time.