Beauty with a social purpose
I was very excited last Sunday when I heard that Ivián Sarcos "Miss Venezuela 2011" had been crowned Miss World 2011, an honor for Venezuela and its beautiful women. With this victory, Venezuela now holds six titles from the Miss World and Miss Universe Pagents; something we can all be proud of!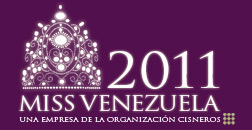 Since 1981, when the Cisneros Group took over Miss Venezuela, we have sought to achieve international recognition of the beauty of Venezuelan women. In conjunction, we have looked to transform these women, representing Venezuela, from their roles as citizens, professionals and mothers, into agents of change within their communities.
One of the contributing factors of the success of the event was Ivián's preparation on social issues, a theme of pivotal importance. I should mention that the concept "Beauty with a Purpose" was started over 30 years ago by Julia Morley and is predicated on the contestant's interactions with charities' around the world, among other activities.
Ivián Sarcos has a degree in Human Resources and a strong preparation in social responsibility as well as an extensive involvement in community work to which she has proven a great commitment and sensitivity. All these attributes contributed greatly to her wining the crown and her title.
The Cisneros Group continues to seek talented individuals to assume roles as public figures and to be aware of their positive influence in the social dynamic in which they live. To support this commitment, we develop and support workshops with various foundations and Venezuelan institutions.
In 2009, we began to train candidates in the basic concepts of social responsibility, integrating their work with the mission of the Fundación Cisneros. For the first time in the Miss Venezuela show, we included coverage about socially responsible activities, so that we could reinforce the human side that the contest always had. This coverage integrates the figure of a beautiful woman with success and social sensibilities and values.
This first participation of the contestants in socially responsible activities turned into a more structured volunteer program that involved them in training sessions, teaching them to use these activities more fruitfully during their reign. In 2010 an additional program was developed for women entrepreneurs, in partnership with Instituto de Estudios Superiores de Administración (IESA), in which the "Misses" took part in motivational classes and activities.
I'm so proud to hear about cases like Jessica Barboza, Miss Venezuela International 2010, who was recently invited as a guest speaker at the workshop "Violencia en el noviazgo" (domestic violence). At this event, organized by the Office of the Ombudsman for Women of the Mayor of Baruta in Venezuela, Jessica was asked to talk about the acts of violence that could happen in a relationship.
For the Cisneros Group, Miss Venezuela's greatest value is not just that it is the largest broadcast program we have at Venevisión, but it is a serious production that creates expectations among the public, from the show itself to the messages that are conveyed through the contestants.
You can learn more about the Miss Venezuela Program and its associated activities on our web page: www.missvenezuela.com, or follow us on Twitter @missvzla or Facebook www.facebook.com/MissVenezuelaOficial.