Sustainability By Design In Luxury Tourism – Tropicalia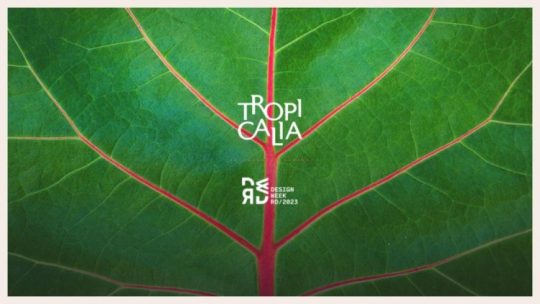 Sustainability By Design In Luxury Tourism – Tropicalia
In the Dominican Republic, the ceiba tree can soar more than 200 feet high, creating a microcosm of cooling shade, wood for boats, edible fruits and flowers, and bark to heal wounds and disease. It represents wisdom, life, and the communion of humans with the sky and the underworld—in legends, the sacred ceiba sustains the universe. The ceiba represents the spirit of sustainability for Tropicalia, our family's luxury resort development in the lush, secluded community of Miches.
Like the ceiba, sustainable design doesn't spring up in isolation. It requires time, planning, vision. At Cisneros, our approach balances economic, social, environmental, and aesthetic priorities. Ultimately, we want to create a virtuous cycle between business and environment that can evolve and support this historically isolated community.
In developing a luxury tourism destination, sustainable design goes beyond architecture that minimizes the resort's environmental impact over its life cycle. Sustainability extends to the ecosystems, the community and the people who engage with us. Our nonprofit Fundación Tropicalia, founded in 2008, creates community programs in four key areas: the environment, education, productivity, and social advocacy.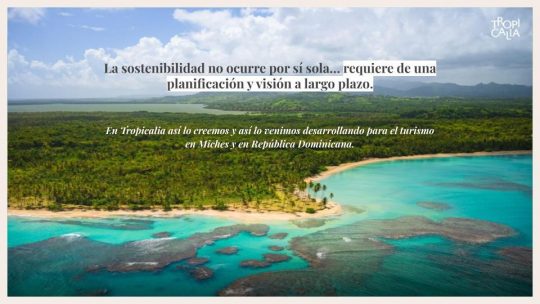 Sustainable resort development weaves together seemingly disparate elements into a cohesive design. A decade ago, we discovered corals in poor condition along Playa Esmeralda, along Tropicalia's beachfront. On investigation, we found that runoff from nearby farms washed pesticides into Laguna Redonda, damaging the fragile marine environment. We teamed with a host of local authorities and regional organizations to invest $1.2 million over five years to promote responsible agriculture, which has helped to restore both the corals and the beachfront ecosystem. This initiative then dovetailed with our broader goal of building a sustainable tourism supply chain in Miches, which includes organic farming and entrepreneurship programs.
As we worked toward long-term solutions, we realized that Miches harbors another invaluable natural resource: talented young people. We partnered with ISA University on a scholarship program that has trained dozens of promising students in agricultural engineering, food technology, agronomy, and animal husbandry. Today, more than 80% of our graduates work as professionals in the field, leading regional innovation and helping to break the cycle of generational poverty.
Just as Fundación Tropicalia integrates with the community that sustains it, Tropicalia's aesthetic seeks to harmonize with elements native to the area. From renowned Brazilian architect Isay Weinfeld to landscape architects and botanists, the design team works to highlight the synchronicity of the region's oceans, beaches, and mountains.
Weinfeld's innately low-impact design draws inspiration from the island's native materials and colonial towns. Coralina limestone, brick and stucco echo the country's history, harmonizing with the surroundings and conveying a sense of authenticity. His timeless, sophisticated modern design reflects a tropical touch. The nonlinear format encourages guests to continuously discover the resort, as the buildings integrate with the lush landscape to give the sense of being immersed in nature.
Ricardo García, an expert botanist who oversees Tropicalia's biodiversity management plan, has designed landscapes that use only native flora that thrives on the region's climate and water availability. We've used geolocation to map more than 5,600 trees, from coconuts to palms, that will nurture native plants and fauna for the future.
Tropicalia's development approach reflects our devotion to this beautiful place. For more than 40 years, we have embraced this land, this culture, our community, and extended family. Like the mythic ceiba that connects heaven and earth, we hope to share Miches with travelers from around the world while sustaining it for generations to come.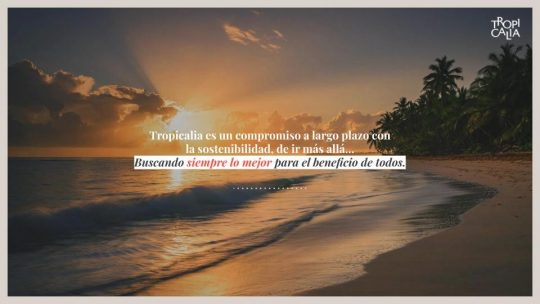 Thank you to Jorge Brown Cott for giving us the opportunity to present our vision and plan for Tropicalia at Design Week Dominican Republic.