International Emmy Awards
I was honored to be the Gala Chair for this year's 44th International Emmy Awards held in New York City last Monday. What an evening! Never has it been more evident how transformative television is, truly the most powerful source of communication we know.
The International Academy of Television Arts & Sciences was founded in 1969 to promote excellence in international television and is the organization that awards international Emmys to the best television programs produced outside the United States.
Alan Cummings, Scottish actor and producer, was our host for the evening and like so many of the other talented people in the room, he entertained us, made us laugh, provoked us to think and made it such a memorable evening for all.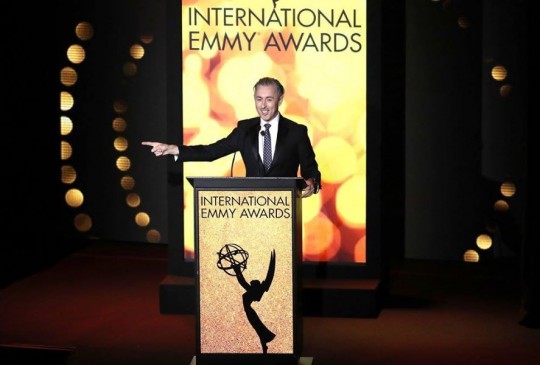 The evenings two honorees Shonda Rhimes, best known for shows like Grey's Anatomy and Scandal and Maria Rorbye Ronn, CEO of Danish Broadcasting Corporation (DR) are a true testament to creativity and inspiration.
Shonda Rhimes shifts our conscience with every story she writes. Her ability to bend our reality is awe-inspiring. She has over 300 million viewers in 67 countries. Need I say more!
The night was a tribute to talent from around the globe. There were 40 nominees from 15 countries and 885 jurors from 66 countries that participated in our three rounds of judging this year.
There were so many great moments. A few of the highlights included:
The winner for non-English-language U.S. primetime program was Francisco, El Jesuita (Francis, the Jesuit) from Anima Films, The History Channel Latin America, Telemundo, Claro Video and DIRECTV.
Globo TV's Hidden Truths picked up the win in the telenovela category.
Dustin Hoffman won best performance by an actor for the U.K.'s Roald Dahl's Esio Trot from Endor Productions, Red Arrow International and The Weinstein Company.
The best actress category went to Christiane Paul in Under the Radar from Germany's Enigma WDR and ARD Degeto.
A very special thanks to Fred Cohen, Chairman and Camille Bidermann-Roizen, Executive Director of The International Academy of Television Arts & Sciences and the entire IEmmy team. The night would not have been such a success without you.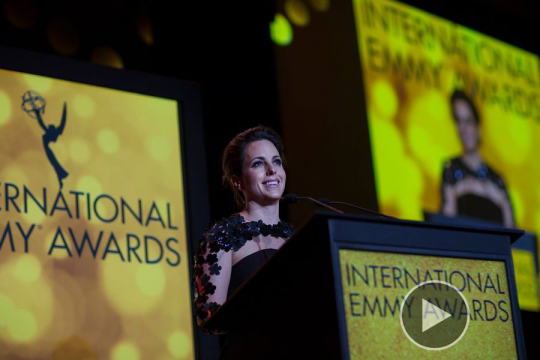 Click on the links to see all the highlights from the evening: Awards Gala, Social Media, Facebook, Press Release