From Pepsi to Space – in conversation at the Mike Fernandez speakers series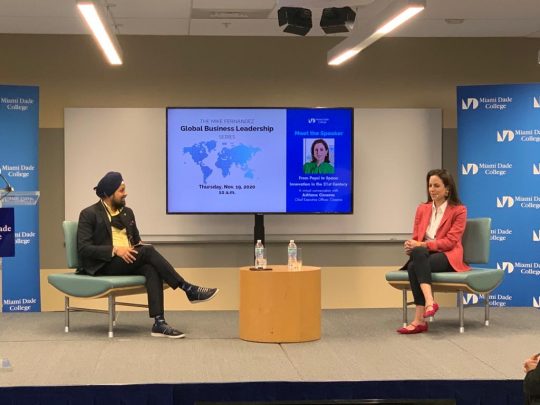 I had the great pleasure of sitting down with Romi Bhatia, Executive Director of The Idea Center at Miami Dade College (MDC) to have a conversation about leadership, running a family business and navigating in a post Covid world, among many other topics.
I would like to thank Romi and the whole MDC team for inviting me to be a part of the prestigious Mike Fernandez Speaker Series. For those unfamiliar with the Mike Fernandez Global Business Leadership Series, I encourage you to listen to some of the previous guests; renowned global leaders, sharing their insights about leadership, new trends in their respective industries and providing first-hand knowledge of business practices.
I really enjoyed sharing and reflecting on my family's story with Romi and the MDC community. To hear our conversation please click on the link below. I hope you enjoy it!